Custom Inflatable Advertising Blimp

Award winning
design team
#1 Fastest
turnaround
Get more
customers

No MOQ
Any size order!
World Wide
shipping
We specialize in creating custom advertising blimps that are perfect for any business. We understand the importance of standing out from the competition, and our blimps are guaranteed to turn heads. Whether you're looking to promote your brand at a trade show or generate buzz for a new product launch, our blimps will help you achieve your goals. With its huge size and eye-catching design, the custom advertising blimp will make your business noticed. And because it is inflatable, it is easy to set up and take down, making it a highly convenient way to advertise. Our experienced team will work with you to create a custom design that fits your brand identity and marketing message. We'll also handle all of the details, from production to delivery, so you can focus on what's important - running your business! Investing in a custom advertising blimp is an excellent way to take your marketing efforts to the next level. Contact us today to learn more about how we can help you achieve success.
There's no minimum order size. Get exactly what you need to make an impact now.
Let us start creating your unique design today!
Get started for free! Click the button above for a free consult & creative call or give us a call directly at + 1 904 507 4914 (Mon-Fri 10a.m. - 6p.m. EST).
BRING YOUR DREAM INFLATABLE ADVERTISING BLIMP TO LIFE
with our easy 3 step process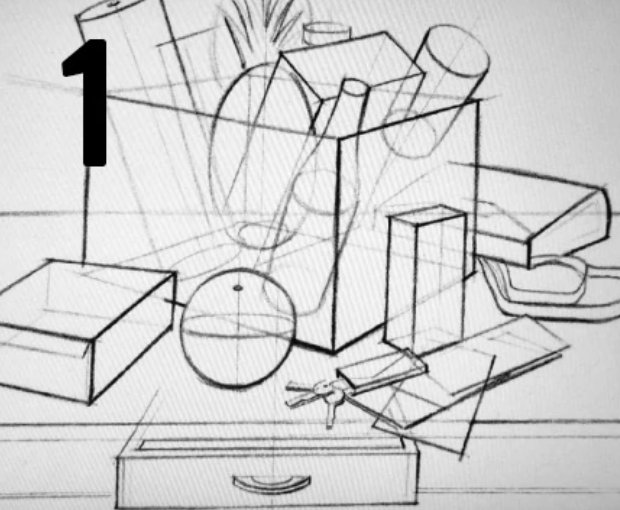 FROM NAPKIN TO FLOAT
You don't have to be an artist to create your own unique inflatable.
Work with our artists, tell us your ideas, and let us bring them to life!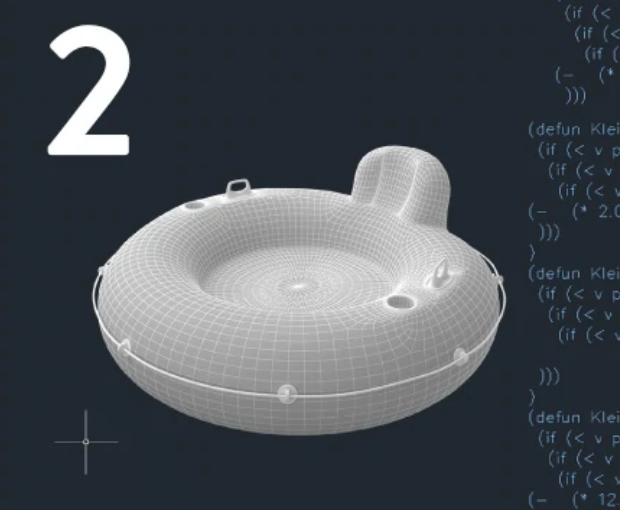 LET US MODEL AND CREATE
Next, we'll build your inflatable fast, with eco-friendly material options and the fastest turnaround time in the industry.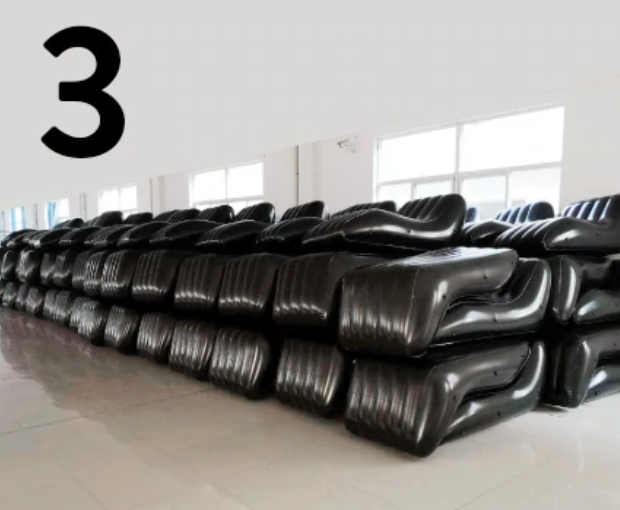 TEST AND INFLATE
We test our inflatables for a full 24 hours to make sure they work perfectly. Then, you pop it up and watch your customers grow.
ECO FRIENDLY
MATERIALS
Our competitors like to use cheap, hazardous materials that are bad for the planet and potentially dangerous to you and your customers. We use only high quality materials, and we even offer eco-friendly options to help your company reduce its carbon footprint and impress your customers with commitment to the planet. No matter what options you choose, Floatie Kings will deliver long-lasting, amazingly beautiful inflatable advertising blimps!
Let your imagination run wild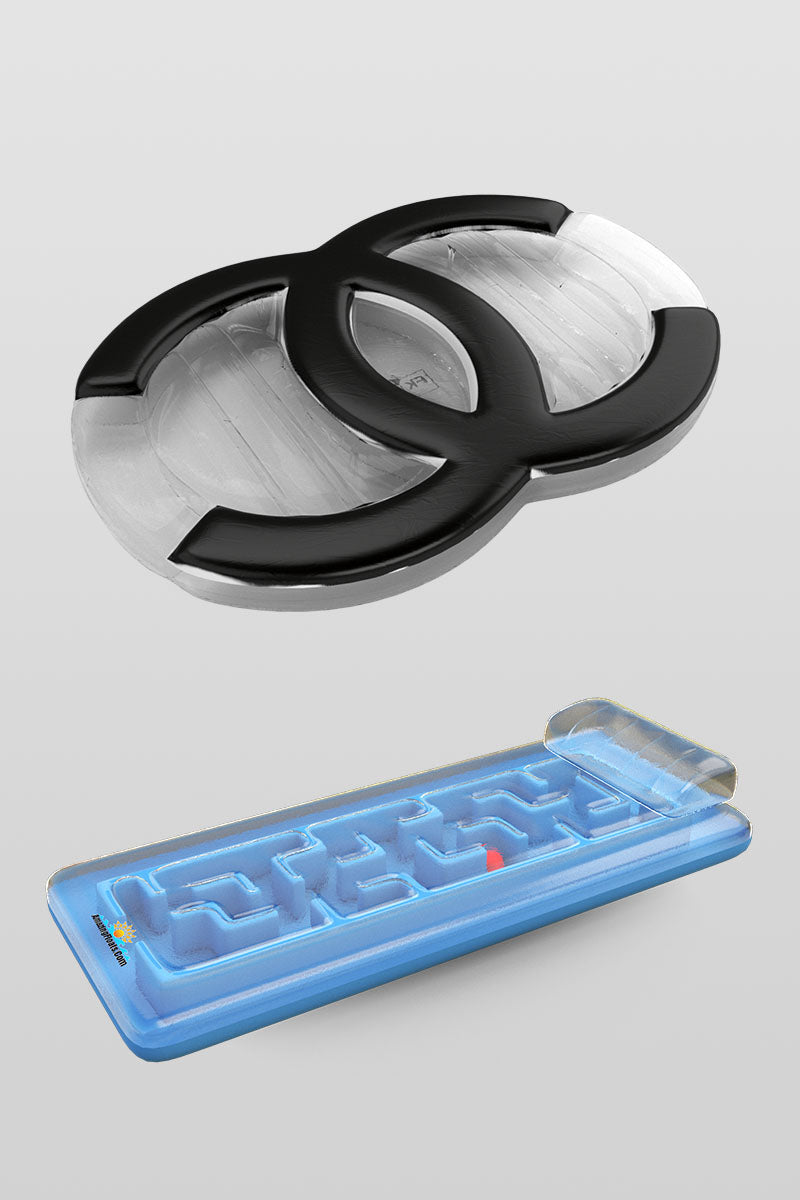 Transparency
We can work with many different opacities of materials.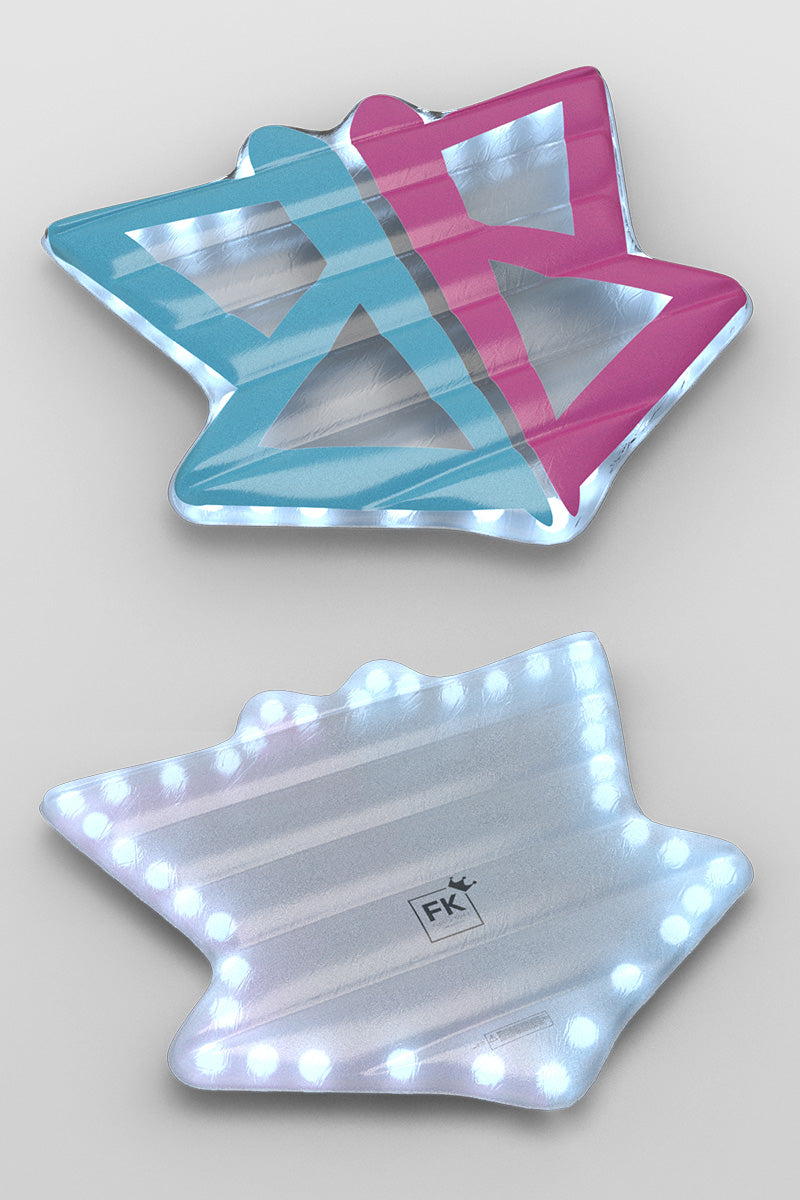 Lights?
Hell yeah! We can add lights and many other add ons to the floats, inside and out.
Every shape and size
Anything inflatable. That's what we do. We are always excited to work on new projects.
+ THOUSANDS OF HAPPY CLIENTS!
24-HOUR INFLATION TEST
We work hard to make sure everything is perfect.
That's why we inflate your inflatable advertising blimp for a full 24 hours before we hand it off to you - to make sure there are absolutely no issues we need to address. When you get your Floatie Kings inflatable, you can be sure it's going to work perfectly.
Our Reviews
By the way, these floats are a hit with the employees! Thank you again
These floats are simply fire! Floatie Kings killed it
We ABSOLUTELY love it. Thanks again.

FK help us bring our ideas to life. The team is super responsive and easy to work with. This should be your go-to for custom floats!

Again, thank you for being such a fantastic team to work with!

The Floatie King Team does amazing work!

Would really recommend working with Floatie King! Their team is really professional, detail oriented and flexible. They managed to create bespoke high quality floaties for our brand, which had a lot of success !
Our custom designed pool floats arrived for our event on time. They were a big hit. It was exactly what we were looking for. It made a great visual for the event. Thank you Floatie Kings!

Amazing floats! Super quality and creative options. Great team, thank you!
FAQs ON CUSTOM ADVERTISING BLIMP
WHY ARE INFLATABLE BLIMPS USED FOR ADVERTISING?
Customers can't miss a giant blimp! There's no better way to get people's attention and spark a little joy than with a branded blimp that makes you stand out at trade shows, beaches, parks, or just about anywhere.
FROM WHICH MATERIALS ARE CUSTOM ADVERTISING BLIMP MADE?
All of our custom inflatables are made with premium quality materials, with eco-friendly options and fully customizable designs. As long as it can fly, we can use whatever materials you prefer! 
WHAT ACCESSORIES DOES THE INFLATABLE BLIMP COME WITH?
Blimps require some key parts, but the accessories you choose are up to you! If you would like any special parts, please let us know in the design phase, and we'll work with you to make it happen.
HOW DO INFLATABLE ADVERTISING BLIMPS WORK?
Blimps fly with the help of helium gas. Propellers are used to fly the blimp in the right direction, while the balance of helium and "regular air" is adjusted to allow the blimp to rise and fall at a safe, controlled speed.